SageSTEP Study Site Locations
The SageSTEP network includes sites in six states (CA, ID, NV, OR, UT, and WA) encompassing the Great Basin. For more information about each individual site, click on the site name on the map or the link on the right. For a high resolution version of the network map shown below, click here.
For a text list of site descriptions, including geology and soil classification, click here.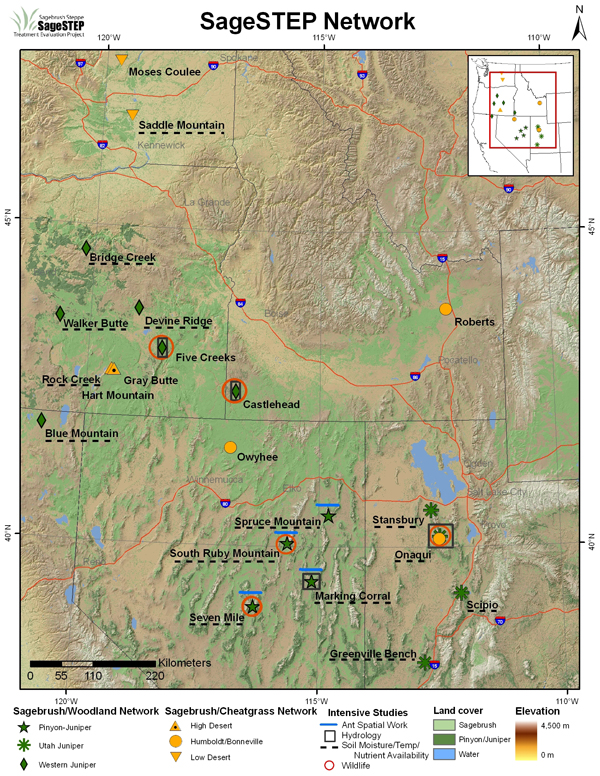 Lisa Ellsworth
Project Co-coordinator
Dpt. Fisheries & Wildlife
Oregon State University
Corvallis, OR  97330
Email
(541) 737-0008
Beth Newingham
Project Co-coordinator
GB Rangelands Research
USDA Ag. Res. Service
Reno, NV 89512
Email
(775) 784-6057 ext. 233
Lael Gilbert
Outreach Coordinator
Utah State University
5215 Old Main Hill
Logan, Utah 84322-5215
Email
(435) 797-8455