Vegetation and Fuels Research
Plant measurements will be recorded in treatment plots to understand how vegetation structure and plant community composition influence the risk of the site being dominated by invasive plants. We will also explore how changes in vegetation and soils after treatment affect erosion and wildlife. Several changes in the plant community can be used to indicate transition to unhealthy landscapes that require changes in management strategies. For example:
A change in fuel loads can result in increased wildfire potential and necessitate different fire management approaches.

A decrease in native perennial grasses can affect the site's ability to remain healthy and indicate a need for revegetation.

High densities of invasive plants before fire or other treatments can result in domination of the site by invasive plants necessitating both herbicide treatments and revegetation.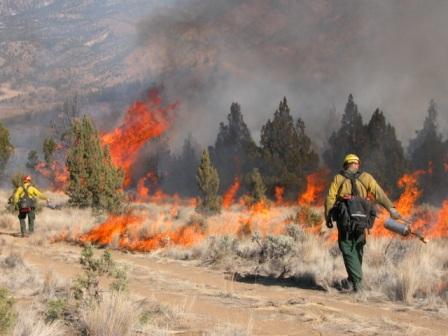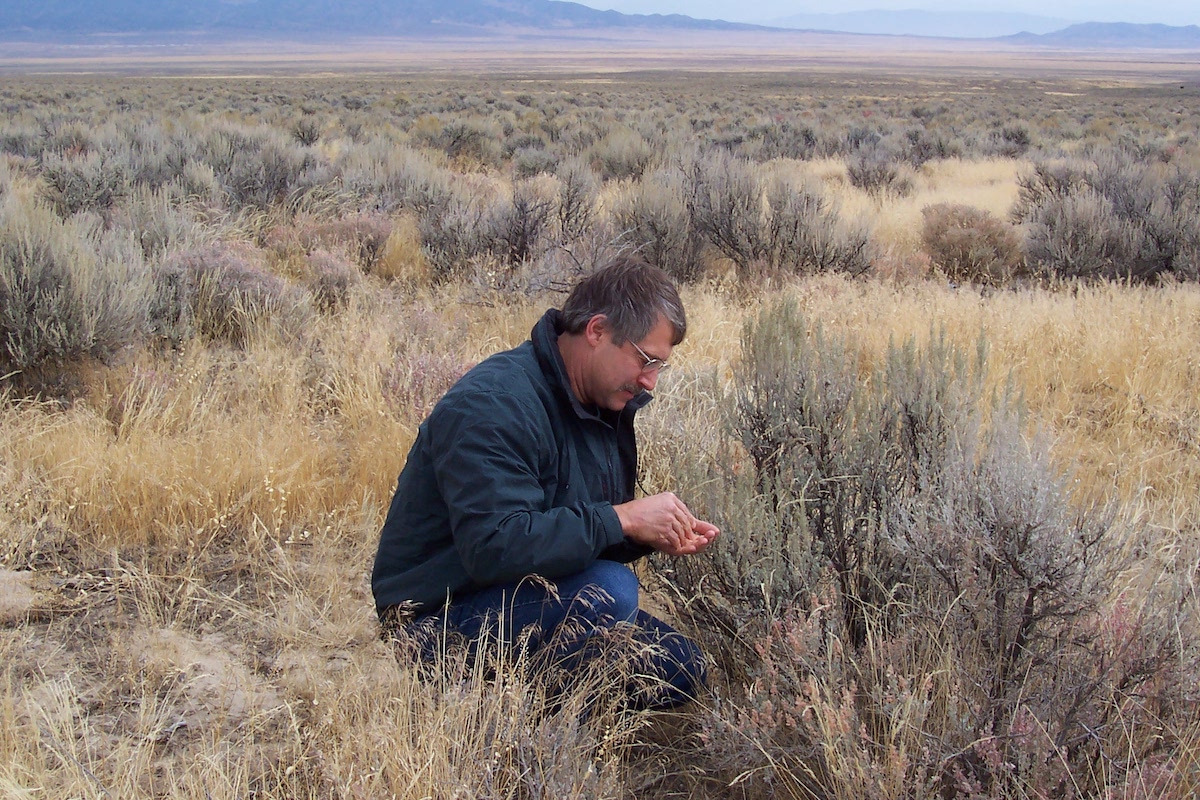 10-, 100-, and 1000-hour fuel samples, and various other vegetation and fuel measurements are being collected in both the understory and overstory in plots at each of the SageSTEP study sites. Non-fuel vegetation measurements will allow scientists to learn more about the types of plant communities that are likely to appear after a wildfire or management action. With more information about vegetation response to management treatments, managers may more easily be able to predict treatment outcomes and select a management strategy with reduced uncertainty.
Publications related to the vegetation and fuels research can be found on our SageSTEP Publications page.
Lisa Ellsworth
Project Co-coordinator
Dpt. Fisheries & Wildlife
Oregon State University
Corvallis, OR  97330
Email
(541) 737-0008
Beth Newingham
Project Co-coordinator
GB Rangelands Research
USDA Ag. Res. Service
Reno, NV 89512
Email
(775) 784-6057 ext. 233
Lael Gilbert
Outreach Coordinator
Utah State University
5215 Old Main Hill
Logan, Utah 84322-5215
Email
(435) 797-8455